¡Hola Amigos! Espero se encuentren muy bien, hoy vengo a pedirles un favor, Si disfrutan de mi trabajo los invito a suscribirse y darnos su apoyo en nuestro canal de youtube, me sentiré muy feliz. si decides suscribirte y activar la Campanita será un gran honor que seas parte de nuestra gran comunidad.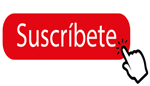 Gutterball: Golden Pin Bowling
Game Details
Do you have the Golden touch? Come try your hand at Gutterball: Golden Pin Bowling and see if you do! If you've been waiting for a bowling game on Web that will make you say "Wow! Holy Cow!" and exceed your expectations, THIS is the bowling game to play! It is a classic bowling game PLUS you collect golden pins to spend on new alleys and new balls. There's also a spin multiplier on golden pins, plus, POWER UPS like a Bomb, a Splitter and a Steering Wheel. Roll with us!