¡Hola Amigos! Espero se encuentren muy bien, hoy vengo a pedirles un favor, Si disfrutan de mi trabajo los invito a suscribirse y darnos su apoyo en nuestro canal de youtube, me sentiré muy feliz. si decides suscribirte y activar la Campanita será un gran honor que seas parte de nuestra gran comunidad.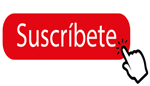 Silent Hill: Homecoming HD 1080p Walkthrough Longplay Gameplay Lets Play No Commentary
Mi Canal
Video Details
SHN Rating for Silent Hill: Homecoming: ★★★

The story follows Alex Shepherd, a young man who returns to his hometown of Shepherd's Glen following a supposed military discharge and time spent in a hospital for combat related injuries. Alex returns home only to find that his father and younger brother, Joshua, have vanished without a trace, as have many others throughout the town. He finds his mother in a depressive, near catatonic state. Alex searches through the town for his missing brother while uncovering the causes behind the strange events and the dark secrets of the neighboring town of Silent Hill.