¡Hola Amigos! Espero se encuentren muy bien, hoy vengo a pedirles un favor, Si disfrutan de mi trabajo los invito a suscribirse y darnos su apoyo en nuestro canal de youtube, me sentiré muy feliz. si decides suscribirte y activar la Campanita será un gran honor que seas parte de nuestra gran comunidad.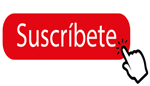 NES Longplay [032] Double Dragon
Mi Canal
Video Details
http://www.longplays.org

Played By: BimmyLee83

The classic NES beat 'em up. Smash your way through hordes of baddies to save your girlfriend. Good times.