¡Hola Amigos! Espero se encuentren muy bien, hoy vengo a pedirles un favor, Si disfrutan de mi trabajo los invito a suscribirse y darnos su apoyo en nuestro canal de youtube, me sentiré muy feliz. si decides suscribirte y activar la Campanita será un gran honor que seas parte de nuestra gran comunidad.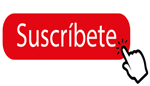 The original Need For Speed
Game Details
Road & Track Presents: The Need for Speed, lanzado en Japón como Road & Track Presents: Over Drivin', es un videojuego de carreras de automóviles deportivos de 1994, donde se compite en diferentes lugares del mundo.