¡Hola Amigos! Espero se encuentren muy bien, hoy vengo a pedirles un favor, Si disfrutan de mi trabajo los invito a suscribirse y darnos su apoyo en nuestro canal de youtube, me sentiré muy feliz. si decides suscribirte y activar la Campanita será un gran honor que seas parte de nuestra gran comunidad.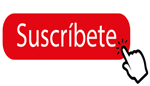 Super Mario RPG Legend Of The Seven Stars
Game Details
La historia se centra en Mario y sus compañeros de equipo en su intento de eliminar el antagonista principal del juego, Smithy. Smithy ha robado las piezas estrella de siete Star Road donde los deseos todos los habitantes del mundo se convierten en deseos Estrellas, y Mario debe devolver las piezas así que de nuevo pueden concederse estos deseos. El juego cuenta con cinco personajes permanentes. Super Mario RPG fue dirigida por Yoshihiko Maekawa y Chihiro Fujioka y producido por Shigeru Miyamoto. Yoko Shimomura compone la puntuación del juego, el cual fue lanzado en un álbum de banda sonora en Japón poco después del debut del juego. Square hizo gran parte del desarrollo de Super Mario RPG bajo la guía directa del fabricante Shigeru Miyamoto. El juego fue bien recibido después de la liberación, alabó particularmente por sus gráficos 3D prestados y humor. El juego dio lugar a la serie de Mario RPG, y dos sucesivas secuelas espirituales RPG de temática sigue: el papel de Mario y la serie de Mario & Luigi, ya que ambos utilizan ciertas convenciones establecidas en el original.