¡Hola Amigos! Espero se encuentren muy bien, hoy vengo a pedirles un favor, Si disfrutan de mi trabajo los invito a suscribirse y darnos su apoyo en nuestro canal de youtube, me sentiré muy feliz. si decides suscribirte y activar la Campanita será un gran honor que seas parte de nuestra gran comunidad.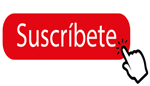 Game Details
Arcade Video game published 32 years ago:

Super Contra © 1988 Konami.

Export version. Game developed in Japan. For more information about the game itself, please see the original Japanese version entry; "Super Contra - Alien no Gyakushuu [Model GX775]".

TECHNICAL
Game ID: GX775

TRIVIA
Super Contra was released in January 1988.

This western version ends the game after the staff roll, while the Japanese version takes the player to a second and harder cycle of the game.

SERIES
Contra [Model GX633] (1987, Arcade)
Super Contra [Model GX775] (1988, Arcade)
Operation C (1991, Game Boy)
Contra Force (1992, NES)
Contra Spirits [Model SHVC-CS] (1992, Super Famicom)
Contra - Hard Corps (1994, Mega Drive)
Contra - Legacy of War (1996, PlayStation)
C - The Contra Adventure (1998, PlayStation)
Contra - Shattered Soldier (2002, PlayStation 2)
Neo Contra (2004, PlayStation 2)
Contra 4 (2007, DS)
Contra ReBirth (2009, WiiWare)

STAFF
Cabinet Graphic Design: Don Marshall

PORTS
[US] Nintendo NES (apr.1990) "Super C [Model NES-UE]"
[EU] Nintendo NES (1992) "Probotector II: Return of the Evil Forces [Model NES-PD]"
Microsoft XBOX 360 [XBLA] [US] [EU] (jul.25, 2007)
Nintendo Wii [Virtual Console] [US] (aug.27, 2007) NES version
Nintendo Wii [Virtual Console] [EU] (oct.12, 2007) NES version
[US] Nintendo DS (nov.13, 2007) "Contra 4 [Model NTR-TCTE-USA]"
Microsoft XBOX 360 [US] (dec.15, 2009) "Konami Classics Vol.1 [Model 30085]": XBLA version

NOTE: The game is featured as unlockable bonus content on the Nintendo DS.

Commodore Amiga [US] (1990) "Super C"
PC [MS-DOS] [US] (1990) "Super C"
[US] PC [MS Windows, CD-ROM] (nov.16, 2002) "Konami Collector's Series - Castlevania & Contra"): NES version

Mobile Phones [US] (2008)

CONTRIBUTE
Edit this entry: https://www.arcade-history.com/?&page=detail&id=2708&o=2