¡Hola Amigos! Espero se encuentren muy bien, hoy vengo a pedirles un favor, Si disfrutan de mi trabajo los invito a suscribirse y darnos su apoyo en nuestro canal de youtube, me sentiré muy feliz. si decides suscribirte y activar la Campanita será un gran honor que seas parte de nuestra gran comunidad.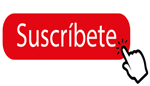 Second Person Shooter Zato
Game Details
Second Person Shooter Zato is a unique kind of action game that flips everything you know about shooters on its head before turning it inside-out and looking at it through a mirror. Well, that sounds like it would cancel the weirdness out, but it doesn't! In this game, you control a gun-toting hero who is being attacked by groups of enemies. However, instead of getting a first-person view of the action, you can only see yourself through the eyes of the enemy. Spin around, fire your weapons, and hope you can survive without looking at the world from behind your own gun!