¡Hola Amigos! Espero se encuentren muy bien, hoy vengo a pedirles un favor, Si disfrutan de mi trabajo los invito a suscribirse y darnos su apoyo en nuestro canal de youtube, me sentiré muy feliz. si decides suscribirte y activar la Campanita será un gran honor que seas parte de nuestra gran comunidad.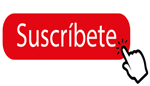 Samurai Shodown V - Samurai Spirits Zero
Game Details
SNK Neo-Geo MVS cart. published 17 years ago:

Samurai Spirits Zero © 2003 SNK Playmore.

A 5th episode of the Samurai Shodown saga on Neo-Geo with 24 selectable characters plus Poppy (secret character) plus 3 bosses (Sankuro the mid-boss, Yumeji the sub-boss and the general Gaoh as final boss).

TECHNICAL
Runs on the SNK "Neo-Geo MVS" hardware.
Game ID: NGM-270

Players: 2
Control: 8-way Joystick
Buttons: 4
→ [A] Light attack, [B] Medium attack, [C] Kick/Break defence, [D] Lie down/Forward roll/Back roll/Small jump/Dodge

TRIVIA
Samurai Spirits Zero was released in October 2003 in Japan. Called ZERO because its story takes place before the first Samurai Spirits episode.

This game is known outside Japan as Samurai Shodown V.

Parts of Shiki's personality are homages to Rei Ayanami (a character from Evangelion) and Mugen no Jyuunin. As a matter of fact, one of her winquotes was taken word-for-word from a quote in Evangelion.

Rera first appeared in a Nakoruru OVA titled 'Nakoruru - Ano hito kara no okurimono'.

Sankuro's name and moves (which call out his henchmen), collectively, contain all the digits from one to nine.

Yumeji's attacks are all borrowed from other characters (for most of them, she morphs into the character she is borrowing the move from). Her Shin Musou Ittou-ryuu Kagerou and Shin Musou Ittou-ryuu Sasame Yuki - Sen are all borrowed from Ukyo's Bust moves in SS4 (Ukyo only has his Slash moves from SS4 in SS5). She also borrows: Charlotte's Bayonette Lunge, Genjuro's Sanren Satsu, Hanzo's Ninpou Mozu Otoshi, Haohmaru's Ougi - Kogetsu Zan, Jubei's Yagyu Shingan Tou - Souha, Kyoshiro's Choubi Jishi, Nakoruru's Annu Mutsube, Rimururu's Rupush Kamui Weison Pekoru, Ukyo's Hiken Tsubame Gaeshi, Yoshitora's Yon no Tachi - Tsubaki.

The creator of the manga 'Rurouni Kenshin', Nobuhiro Watsuki, helped to make 'Yoshitora Tokugawa'. Nobuhiro Watsuki has declared many times his love for the Samurai Spirits video-games. You can find some characters in his work strictly copied from these series.

Card game: In December 2006, Sabertooth Games released a Samurai Shodown V collectable card game set for it's Universal Fighting System (UFS) game.

UPDATES
If you put the game in 'Japan territory' via the MVS bios setting, the story mode will be completed by little scenes of dialogs between the different characters.

TIPS AND TRICKS
Costume Color Select: everyone has four outfit colors chosen by A, B, C or D. The (D) button ones seem to be the oddest ones.
Play as Poppy: on the character select screen highlight 'Kazuki' and then move Left, Right, Left(x2), Right(x2), Left(x2), Right and then button A to select (use buttons B to D instead for different colors).
I'm Not Afraid Of You!: think you are really good? Tap Start 3 times quickly to make your character drop his/her sword. Now show your opponents that the most fearsome weapons are the ones you were born with!
Secret Win Pose: if you get a Perfect win in the second round with Galford, one of Poppy's puppies will show up and run forward, only to stumble and land on it's stomach.
Pursuit Reset: pick Jubei and perform a Big Pursuit when unarmed (press Up+B+C when your opponent is down). The game will reset.

SERIES
Samurai Spirits [Model NGM-045] (1993)
Shin Samurai Spirits - Haohmaru Jigoku Hen [Model NGM-063] (1994)
Samurai Spirits - Zankurou Musouken [Model NGM-087] (1995)
Samurai Spirits - Amakusa Kourin [Model NGM-222] (1996)
Samurai Shodown 64 (1997)
Samurai Shodown 64 - Warrior's Rage (1998)
Kenkaku Ibunroku Yomigaerishi Soukou no Ha - Samurai Spirits Shinshou (1999, PSX)
Samurai Spirits Zero [Model NGM-270] (2003)
Samurai Spirits Zero Special [Model NGM-272] (2004)
Samurai Spirits - Tenkaichi Kenkakuden (2005)
Samurai Shodown - Edge of Destiny (2008)

STAFF
Illustrators: Dorio Takaya, Takkun, Sakuraitohru, Murasaki, Yukikage, Takahashi
Character designers: Nobuhiro Watsuki, Takuro Fuse, Ponkichi, Kentaro Maruta, Gunpom, C. Takahashi, Qon, Yuichi Nakatani, Shinosuke, Kusarehada, Takayanagi K', Takaomi, Shuhei Hayashi, Kano Toyo, Tomisu, Toshirou Hara, Taisuke Satoh, Yasuhiro Nightow
[Marehen Breaker]: Kazuhiro Mikuma, Kengo Tanaka
[Tachyon]: Miyazaki-Atu
[Mechanic Arms]: Manabu Sakai, Yoshiki Oyabu, Toshiharu Tagami
???: Daisuke Shimada
???: Morita Kazuro, Ken, Hide. H, M. Kawamura, Nakamura Yoshihiro
Music Compose: Suemura Kennosuke, Kuroiwa Haruhiko
Arrange & Sound Design: Suemura Kennosuke
Sound Effect: Miyazaki Seiji
Sound Director: Matsuo Atsuya, Hide. H
Producer: Yasuo Tanaka

Announcer/Narrator: Satoshi Taki
Haohmaru: Masaki Usui
Nakoruru: Harumi Ikoma
Yoshitora Tokugawa: Hiro Yuki
Mina Majikina: Satsuki Yukino
Ukyo Tachibana: Eiji Yano
Rimururu: Hitomi Nabatame
Yunfei: Satoshi Taki
Kusaregedo the demon: Go Shinomiya
Genjuro Kibagami: Kong Kuwata
Rera: Kyoko Hikami
Kyoshiro Senryo: Monster Maetsuka
Rasetsumaru: Tsuguo Nakajima (formerly Mogami)
Kazuki Kazama: Atsushi Yamanishi
Sogetsu Kazama: Naoki Oikawa
Enja: Shintarou Ohata
Suija: Ikouji Nose
Hanzo Hattori: Toshimitsu Arai
Galford: Mantaro Koichi
Shizumaru Hisame: Miho Kaneda
Jubei Yagyu: Kiyoshi Kobayashi
Basara: Masahiro Nonaka
Gaira Caffeine: Takeshi Watanabe
Charlotte: Harumi Ikoma
Tam Tam: Toshikazu Nishimura
Sankuro Yorozu: Tomoyuki Shimura
Yumeji Kurokouchi: Mitsuki Saiga
Gaoh Kyougoku Hinowanokami: Kenji Utsumi

PORTS
[JP] SNK Neo-Geo AES (Dec. 11, 2003; "Samurai Spirits Zero [Model NGH-270]")
[JP] Sony PS2 (jul.29, 2004; "Samurai Spirits Zero [Model SLPS-25346]")
[JP] Sony PS2 (???? ??, 2005; "Samurai Spirits Zero [SNK Best Collection] [Model ????-?????]")
[JP] Sony PS2 (jul.24, 2008 "Samurai Spirits - Rokuban Shobu [NeoGeo Online Collection Vol.12] [Model SLPS-25839]")
[JP] Nintendo Wii (jul.24, 2008 "Samurai Spirits - Rokuban Shobu [Model RVL-RSSJ-JPN]")
[JP] Sony PS2 (june.18, 2009 "Samurai Spirits - Rokuban Shobu [NeoGeo Online Collection The Best] [Model SLPS-25934]")