Juega mame online games tiene la mayor colección.
de juegos de emuladores MAME para jugar en línea ahora.
¡No esperes más regístrate y disfruta de los juegos que hay!
Medal Of Honor - Infiltrator
Game Details
Medal of Honor: Infiltrator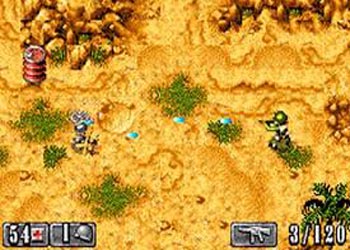 es un videojuego de disparos en tercera persona, la sexta entrega de la serie Medal of Honor y el segundo juego para Game Boy Advance. El juego fue desarrollado por Netherock Ltd. y publicado por EA Games en América del Norte en noviembre de 2003, y en Europa y Japón en diciembre de 2003.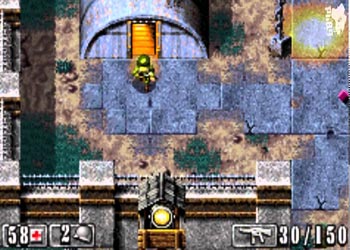 En el juego, el jugador toma el papel del Cabo Jake Murphy, completando cinco misiones para derrotar al Eje en algunas de las batallas más famosas de la Segunda Guerra Mundial. El juego presenta 15 misiones repartidas en tres teatros, incluidas 5 misiones detrás de las líneas enemigas. Infiltrator es técnicamente un tirador en tercera persona con una vista fija y un shooter en primera persona mezclado. Mediante el uso de un cable de enlace, Infiltrator admite hasta dos jugadores. También cuenta con la opción de conectividad, que conecta tanto el juego como la versión de Nintendo GameCube de Medal of Honor: Rising Sun utilizando el Game Boy Advance Cable de Nintendo GameCube,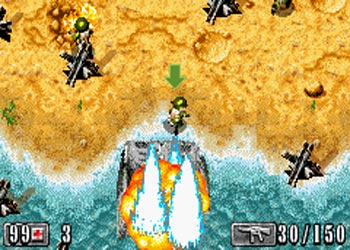 lo que permite utilizar Game Boy Advance como un mapa del juego. Al completar todas las misiones, el jugador desbloquea el modo de supervivencia, donde el objetivo es ver cuánto tiempo puede sobrevivir el jugador y luego tratar de superar su puntaje más alto. Completar el juego con los objetivos adicionales cumplidos desbloquea el "Modo máximo GI" donde el jugador debe