¡Hola Amigos! Espero se encuentren muy bien, hoy vengo a pedirles un favor, Si disfrutan de mi trabajo los invito a suscribirse y darnos su apoyo en nuestro canal de youtube, me sentiré muy feliz. si decides suscribirte y activar la Campanita será un gran honor que seas parte de nuestra gran comunidad.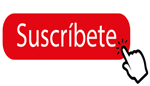 Fade To black | Juego PC (MS-dos)
Game Details
Fade To black | Juego PC (MS-dos) lanzado por Dephine Software en 1995 para PC (Ms-Dos), aunque primero llego "another world" después "flashbcak" y finalmente esta precuela Fade to Black con uno de los más carismáticos héroes de Dephine, Conrad B. Hart regresa a esta historia nuevamente en un rol de protagonista.
En 1996 tuvo una versión para PlayStation que, en el año 2008, fue reeditada en la PlayStation Network para PlayStation 3. Lamentablemente las ventas en la conversión de PlayStation no fueron las esperadas debido a sus dos grandes competidores Resident Evil y Tomb Raider.
Fade to Black fue un proyecto costoso y complejo e involucró durante largos meses a cerca de treinta personas en su desarrollo. Se hizo utilizando técnicas de "motión capture", el render en 3D y las opciones de resolución VGA y SVGA.
ACCIÓN EN EL SIGLO XXII
En el año 2190, Conrad B. Hart regresa a la tierra en estado de hibernación, cuando su nave es interceptada, y el hecho prisionero en la luna, por una raza alienígena, los Morphs.
Escapar de su cautiverio y encontrar el camino de vuelta a casa es su único objetivo, pero esta tarea no será sencilla.
Estaciones espaciales, naves Morth, Plutón, colonias lunares y, por fin, la tierra, componen las diversas paradas del complicado viaje que espera a nuestro protagonista, a lo largo de las seis extensas y complejas fases que conforman "Fade to black"