¡Hola Amigos! Espero se encuentren muy bien, hoy vengo a pedirles un favor, Si disfrutan de mi trabajo los invito a suscribirse y darnos su apoyo en nuestro canal de youtube, me sentiré muy feliz. si decides suscribirte y activar la Campanita será un gran honor que seas parte de nuestra gran comunidad.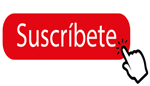 Dragon Ball Z - The Legacy of Goku I & II
Game Details
Dragon Ball Z: The Legacy of Goku es un videojuego de rol de acción para Game Boy Advance basado en la serie original Dragon Ball Z. El juego fue lanzado al mercado en Norteamérica el 14 de mayo de 2002 y en Europa el 4 de octubre del mismo año. En algunos emuladores, el juego era incompatible debido a problemas de hardware.
---
Dragon Ball Z: The Legacy of Goku II (El Legado de Goku II, conocido en Japón como Dragon Ball Z: The Legacy of Goku II International) es uno de los muchos videojuegos basados en la serie de manga y anime Dragon Ball. Este juego es una continuación de la serie "El Legado de Goku" que si bien ofrece personajes con gráficos similares, tanto como el sistema gráfico en general, la inclusión de misiones extras mucho más interesantes, el diseño y sistema de combate fue mejorado con creces respecto a la versión anterior. En esta ocasión la historia trata sobre la llegada de Trunks (hijo de Vegeta y Bulma).
---