¡Hola Amigos! Espero se encuentren muy bien, hoy vengo a pedirles un favor, Si disfrutan de mi trabajo los invito a suscribirse y darnos su apoyo en nuestro canal de youtube, me sentiré muy feliz. si decides suscribirte y activar la Campanita será un gran honor que seas parte de nuestra gran comunidad.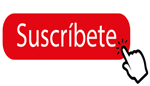 Atari Lynx - Eye of the Beholder
Game Details
Ojo del espectador
Una gran fuerza malvada ha logrado establecerse en la gran ciudad conocida como WaterDeep.
¿Qué horrores te esperan en las profundidades de abajo?
¡Por primera vez disponible, el juego de rol exclusivo que todos los fanáticos de Lynx han estado esperando! Sumérgete en los laberintos y WaterDeep y explora las alcantarillas debajo.
Si las cosas se ponen demasiado difíciles, o el pasillo está demasiado oscuro, guarde su juego y continúe más tarde. ¿Alguna vez podrás encontrar la salida o perderás la cordura en el intento?
Este juego nunca tuvo un lanzamiento oficial, pero tenía una versión limitada no oficial / homebrew de una ROM modificada que usaba chips diferentes a los que Atari diseñó originalmente. Se vendió en una caja hecha profesionalmente con un manual, pero aún se usaba un carrito de PCB con un chip de memoria y el chip ROM.