¡Hola Amigos! Espero se encuentren muy bien, hoy vengo a pedirles un favor, Si disfrutan de mi trabajo los invito a suscribirse y darnos su apoyo en nuestro canal de youtube, me sentiré muy feliz. si decides suscribirte y activar la Campanita será un gran honor que seas parte de nuestra gran comunidad.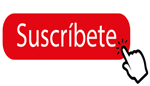 Game Details
Arcade Video game published 29 years ago:

Desert Assault © 1991 Data East Corp.

A great shoot'em up game.

The players control one of four soldiers, in his mission must grab machine guns or other projectile weapons, throw grenades and shoot their way through the terrorist arsenal, you could make uses of some war vehicles, while you save the hostages and reach to terrorist lair and stop the leader and his evil plan of launch a missile of chemical arms containing deadly spores, stop it before it's too late the world needs you soldier.

TECHNICAL
Game ID: MAJ

Main CPU: (2x) Motorola 68000 (@ 14 Mhz)
Sound CPU: Hudson Soft HuC6280 (@ 4.0275 Mhz)
Sound Chips: YM2203 (@ 4.0275 Mhz), YM2151 (@ 3.58 Mhz), OKI6295 (@ 7.757 Khz), OKI6295 (@ 15.514 Khz)

Players: 4
Control: 8-way joystick
Buttons: 2

TRIVIA
Desert Assault was released in March 1991.

This game is known outside US as "Thunder Zone".

Pony Canyon / Scitron released a limited-edition soundtrack album for this game (Thunder Zone - PCCB-00068) on 21/08/1991.

STAFF
Project leader: Naomi Susa
Planner: Yoshiaki Honda
Programmers: Souichi Akiyama, Haruyuki Kobayashi, Nod Suzuki
Adviser: Kazuyuki Kurata
Graphic designers: Masanori Tokoro, Sonomi Kiyota, Noriyuki Morita, Kappa-Kun, Ryohei Hirakata, Mario Watanabe, Atsushi Takahashi, Takahide Koizumi, Chie Kitahara, Makoto Nozu
Composers: Hiroaki Yoshida (Maro), Akira Takemoto (Raika)
Hardware: Shingo Mitsui
Special Thanks: Data East USA Inc.