¡Hola Amigos! Espero se encuentren muy bien, hoy vengo a pedirles un favor, Si disfrutan de mi trabajo los invito a suscribirse y darnos su apoyo en nuestro canal de youtube, me sentiré muy feliz. si decides suscribirte y activar la Campanita será un gran honor que seas parte de nuestra gran comunidad.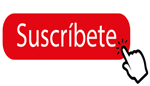 Game Details
Arcade Video game published 32 years ago:

Chuka Taisen © 1988 Taito Corp.

A horizontally scrolling shoot'em up.

TECHNICAL
Board Number: K1100332A
Prom Stickers: B44

Main CPU: (2x) Zilog Z80, I8X41
Sound Chips: YM2203

Players: 2
Control: 8-way joystick
Buttons: 2

TRIVIA
Chuka Taisen was released in July 1988 only in Japan by Taito.

The title of this game translates from Japanese as 'Great Chinese Wizard'.

STAFF
Developed by Hot-B.

From the High Score Table: Yukio Abe, Hidehiro Fujiwara

PORTS
[JP] Nintendo Famicom (sept.22, 1989) "Chuka Taisen [Model DTF-CW]"
[US] [EU] Sega Master System (1989) "Cloud Master [Model 7027]"
[JP] NEC PC-Engine (mar.13, 1992) "Gokuraku! Chuuka Taisen [Model TP03021]"
[JP] Sony PS2 (jan.25, 2007) "Taito Memories II Joukan [Model SLPM-66649]"

[JP] MSX2 (1988) by Hot-B
[JP] Sharp X68000 (jan.25, 1991)

CONTRIBUTE
Edit this entry: https://www.arcade-history.com/?&page=detail&id=463&o=2