¡Hola Amigos! Espero se encuentren muy bien, hoy vengo a pedirles un favor, Si disfrutan de mi trabajo los invito a suscribirse y darnos su apoyo en nuestro canal de youtube, me sentiré muy feliz. si decides suscribirte y activar la Campanita será un gran honor que seas parte de nuestra gran comunidad.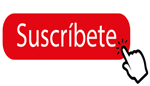 Game Details
Arcade Video game published 38 years ago:

Check Man © 1982 Zilec-Zenitone.

TECHNICAL
Main CPU: Zilog Z80 (@ 3.072 Mhz), Zilog Z80 (@ 1.62 Mhz)
Sound Chips: General Instrument AY8910 (@ 1.78975 Mhz), Tone generator and discrete circuits

Screen orientation: Vertical
Video resolution: 224 x 256 pixels
Screen refresh: 60.61 Hz
Palette Colors: 98

Players: 2
Control: 8-way joystick
Buttons: 2

TRIVIA
Commercial remakes on home computer: Danger UXB by Micropower on the BBC Micro/Acorn Electron.

Released by JALECO in Japan.

SCORING
Clearing a square by walking over it: 10 points.
Collecting flags: 500, 1,000, 1,500, 2,000 points etc.
Defusing a bomb with 50-60 seconds remaining: 3,000 points.
Defusing a bomb with 40-49 seconds remaining: 2,500 points.
Defusing a bomb with 30-39 seconds remaining: 2,000 points.
Defusing a bomb with 20-29 seconds remaining: 1,500 points.
Defusing a bomb with 10-19 seconds remaining: 1,000 points.
Defusing a bomb with 1-9 seconds remaining: 500 points.

TIPS AND TRICKS
Collect all of the flags on the early levels as there is no great threat from the boots.
Scroll bombs to the opposite edge of the screen so you can easily collect them and move back to your starting side.
At the start of each level you get a few seconds where the boots can not move. Make use of this time to get to the first bomb.
If two bombs are ticking down, get the closest one first unless the other is much closer to exploding.
Move the floor away from boots to trap them.
If you trap a boot on a single square, you can move the square away from underneath it, trapping it on empty space.

STAFF
Designed and programmed by: Peter Hughes, Duncan Shortland, Malcolm Mailer
Music by: Robin Cartwright

PORTS
Commodore C64 (1983, "Grid Trap")

CONTRIBUTE
Edit this entry: https://www.arcade-history.com/?&page=detail&id=443&o=2