¡Hola Amigos! Espero se encuentren muy bien, hoy vengo a pedirles un favor, Si disfrutan de mi trabajo los invito a suscribirse y darnos su apoyo en nuestro canal de youtube, me sentiré muy feliz. si decides suscribirte y activar la Campanita será un gran honor que seas parte de nuestra gran comunidad.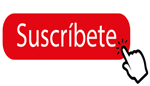 Game Details
Arcade Video game published 39 years ago:

Black Hole © 1981 TDS (Tokyo Denshi Sekkei).

A space-themed shoot'em up. The point of the game is to shoot all of the terrain, go through the "point ships" for extra points, and finally shoot the moving figure on top of everything.

TECHNICAL
Upright cabinet dimensions: 25,5'' wide x 67'' high x 28'' deep.
Cocktail table dimensions: 22'' wide x 24,5'' high x 34'' deep.

Main CPU: Zilog Z80 (@ 3.072 Mhz)
Sound Chips: Tone generator and discrete circuits

Screen orientation: Vertical
Video resolution: 224 x 256 pixels
Screen refresh: 60.61 Hz
Palette colors: 98

Players: 2
Control: 2-way joystick
Buttons: 1

TRIVIA
Released in April 1981.

This game was a very large flop as people thought it "wasn't very interesting" and had some "weird point methods" (Going through the point ships looked like sexual intercourse for some people, therefore making the game a laughing matter for most people.)

SCORING
Flying saucers: 6000 points.
Neutron mines: 2001 points.
Neutron mine layers: 9999 points.