¡Hola Amigos! Espero se encuentren muy bien, hoy vengo a pedirles un favor, Si disfrutan de mi trabajo los invito a suscribirse y darnos su apoyo en nuestro canal de youtube, me sentiré muy feliz. si decides suscribirte y activar la Campanita será un gran honor que seas parte de nuestra gran comunidad.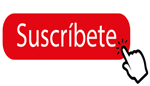 Adventure Island The Beginning
Necesitas java para jugar/You need Java to play games
Para pantalla completa "Alt+Enter"
Mira como configurar Java
Game Details
El juego cuenta con modo de juego similar a la Nintendo Entertainment System versión de Adventure Island , pero con un 3D cambio de imagen gráfica. Los jugadores controlan Maestro Higgins , correr y saltar a través de los niveles y despachar a los enemigos con hachas, boomerangs y lanzas. También deben recoger los alimentos para mantener un medidor de vitalidad constantemente en vías de agotamiento. Los jugadores también pueden mejorar sus habilidades y armas al encontrar melones de oro y comercializarlos en una tienda en el mapa de overworld. El juego también cuenta con cuatro mini-juegos , incluyendo el andar (que utiliza el sensor de movimiento del mando de Wii), lanzamiento de hachas y una recreación virtual del 16-Shot dispositivo de juegos portátil de Hudson, que mide la cantidad de las presiones de botones que un jugador puede lograr en una segundo.
Instructions
Mover ←↨→ del Teclado.
Saltar: 2 Teclado Numerico
Acción: 1 Teclado Numerico