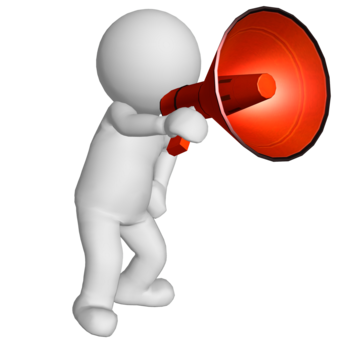 ¡Nos complace comunicar a la comunidad de juegossd.com que a la familia de juegos online se nos unió porjuego.com porjuego.com es el sitio líder de juegos friv los juegos más divertidos en línea todos totalmente gratis disfruta juegos a montón!!!
100-in-1 Contra Function 16
Game Details
100-in-1 Contra 16 Function
---
100-in-1 Contra Function 16

100-in-1 title screen.
Developer
Supervision
Console
NES/Famicom
Date
1991
Sound engine
Nihon Bussan (menu)
100-in-1 Contra 16 Function is a Famicom multicart developed by Supervision in 1991.
Overview Edit
The menu interface features music from Booby Kids. The cart itself contains many repeats, and the last 42 entries on the list allow you to change the starting level and/or number of lives you start with on the selected game. As the title implies, 16 of the menu listings are variations of Contra. Arkanoid and both versions of Tetris have been cut down from 48k to 40k and so some graphics have been removed in these.
List of games
Note: the numbering on this list does not correspond with where the games are in the menu.
Arkanoid
Tetris I (BPS version)
Bros. (Super Mario Bros., level select enabled by default)
Bomber Man (Bomberman)
Fancy Brother (Mario Bros., called "Mr Mary" on the title screen)
Popeye
King Kong I (Donkey Kong)
King Kong III (Donkey Kong 3)
Nild Gunman (Wild Gunman)
Duck Shoot (Duck Hunt)
Hogans Alley
Pin Ball
F1 Raceghter (F-1 Race)
Urban Champ1 (Urban Champion)
Balloon Fight
Baseball
Ice Climber
Mappy
Galaxian
Galaza (Galaga)
Antarctic (Antarctic Adventure)
Chack Pop (Chack'n Pop)
Star Force
Pac Man I (PAC-MAN)
Warp Man
Tank I (Battle City)
Combat (Field Combat)
Pooyan I
Key Destroye (Sky Destroyer)
Binary Land
Macross
Lode RunnerII (Championship Lode Runner)
juegossd.com
Todas las consolas Online y juegos gratis Juegos Online Gratis!
Bienvenidos a la web .Descubrí los mejores juegos gratis de consolas podrás jugar online sin descargar ningún programa complicado, lo mejor de todo gratis y sin límites a los excelentes juegos. Tales como Zelda /
Mario Bros

/ Counter Strike 1.6

y lo mejor de todo sin descargar nada en tu ordenador

.

Los mejores nunca pasan de moda. Carreras con los autos más veloces como

Twisted Metal

,GTA San Andreas y muchos más.


Recuerda que en la web está prohibido insultar o maltratar a las personas. Esta web es para disfrutar con un amigo o si estas aburrido pasar un buen momento recordando los buenos tiempos con los Arcade de los 80". Gracias por tu visita y estamos para ayudarte. A jugar a todos los excelentes juegos de consolas que hay disponibles!




All graphics, games, and other multimedia are copyrighted to their respective owners and authors.


Todos los gráficos, juegos y otros contenidos multimedia son propiedad de sus respectivos dueños y autores.




All graphics, games, and other multimedia are copyrighted to their respective owners and authors.