Chicken thru Time 2
Overall rating:





Your rating:
Login to rate
No has jugado este juego hoy, Obtendrá
10 POINTS
Jugando por 2 minutos.
Date added: 2013-05-09 Times played: 120
Use your arrow keys to guide professor C McClucksy through the land of dinosaurs on his quest to find out 'Which came first'. Dodge the dinosaurs, collect all the eggs, and activate your time machine to progress through the levels. HUGE UPDATE:: now features 3D and multiplayer chat.
Tags
Chicken
thru
Time
2
More games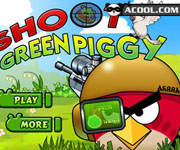 ¿Qué piensas de este juego?
<! AV Arcade Popup !>
Visítanos en Google+