Juegos etiquetados con: Mega
Mega Man The Wily Wa...
Mega Man: The Wily Wars, conocido en Japón como Rockman Mega World (ロックマンメガワールド...
462 Users Played
Mega Bomberman
Mega Bomberman es un videojuego de Bomberman. Fue originalmente lanzado en 1993...
762 Users Played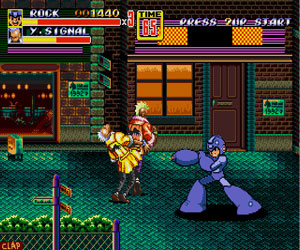 Play Streets of Rage...
Streets of Rage es el mismo juego que el original pero con dos personajes difere...
600 Users Played