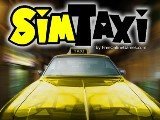 Sim Taxi
Overall rating:





Your rating:
Login to rate
No has jugado este juego hoy, Obtendrá
10 POINTS
Jugando por 2 minutos.
Date added: 2013-11-07 Times played: 79
The main objective of the game is to look for passengers and deliver them to their destinations as quickly as possible without damaging your car. A phone operator will help you locate customers. Dont worry if you dont know the locations, theres a compass on the top left to guide you.
Instructions
and andlt;bandgt;Drive Aroundandlt;/bandgt; = Arrow keys
and andlt;bandgt;Music On / Offandlt;/bandgt; = M or N Keys
and andlt;bandgt;Radioandlt;/bandgt; = R Key
and andlt;bandgt;Switch Radio Stationsandlt;/bandgt; = 1,2,3 Keys
Tags
None
More games
AT Mission Against Terror…

ission Against Terror (MAT) es un shooter gratuito en primera persona ambientado en un tiempo fictio, no muy lejos del n…
¿Qué piensas de este juego?
<! AV Arcade Popup !>
Visítanos en Google+