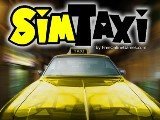 Sim Taxi
The main objective of the game is to look for passengers and deliver them to their destinations as quickly as possible without damaging your car. A phone operator will help you locate customers. Dont worry if you dont know the locations, theres a compass on the top left to guide you.
Dia A&ntildeadido: 2013-11-07
Instrucciones: and andlt;bandgt;Drive Aroundandlt;/bandgt; = Arrow keys
and andlt;bandgt;Music On / Offandlt;/bandgt; = M or N Keys
and andlt;bandgt;Radioandlt;/bandgt; = R Key
and andlt;bandgt;Switch Radio Stationsandlt;/bandgt; = 1,2,3 Keys
Etiquetas: ninguna
Comentarios
Por Favor, registate para poder comentar.