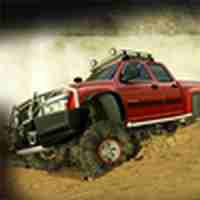 Hummer Race 3D
Overall rating:





Your rating:
Login to rate
No has jugado este juego hoy, Obtendrá
10 POINTS
Jugando por 2 minutos.
Date added: 2013-09-14 Times played: 56
Check out this new racing 3D game with superb levels and tracks... Its Hummer Race 3D!! Race your hummer in the desert to win the championship. You have to finish three laps in each track and five amazing tracks to win the championship. So, be careful in your drive and collect booster on your way to speed up. You need to win the track to qualify for the next level. Use arrow keys to race. Enjoy lots of fun!!
Instructions
In Game
Tags
HummerRace3D
HummerRace3Dgame
DrivingGames
Racinggames
3Dgames
en
More games

¿Qué piensas de este juego?
<! AV Arcade Popup !>
Visítanos en Google+