3D Sniper
Overall rating:





Your rating:
Login to rate
No has jugado este juego hoy, Obtendra
10 POINTS
Jugando por 2 minutos.
Date added: 2013-02-18 Times played: 171
Do you want to play a great war? There are multiple enemies in front of soldiers and armed conflict is ready. The goal is to ensure that attack and destroy them. New Mission to press the button to start the game. If you want to resume the game you've already played, and you must press the button contunie Mission. Your hand has 5 bullets in the gun. Precisely on target bullets to shoot your weapon when you're self-dolabilen closer to the E button. Can move with WASD keyboard, mouse, shoot with the help of the soldiers on the opposite side. We wish you all a good time in this delightful 3 boyoutlu ...
Tags
3D Sniper
More games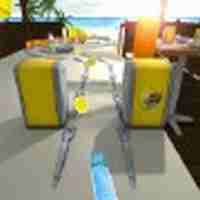 ¿Qué piensas de este juego?
<! AV Arcade Popup !>
Visítanos en Google+